Most of the noise this week came from Threads, but there are still a few other updates worth keeping an eye on. If you've set up your account, drop me a hello on Threads.
Be sure to share this email with anyone you think would find it useful. Remember, sharing is caring!
---
Updates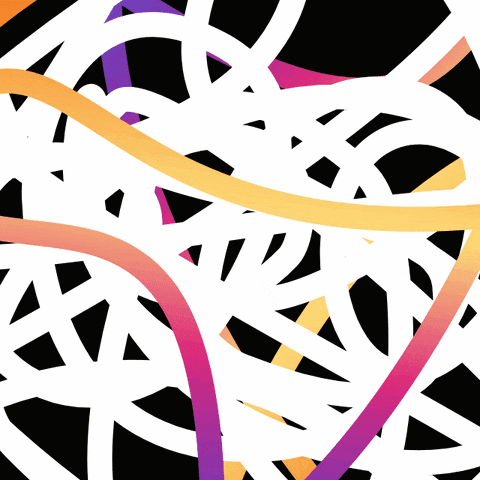 Threads
🧵 What You Need To Know About Threads?
While it launched just a few days ago, Threads, an Instagram app, has already has 97 million users and is expected to cross the 100 million mark by the time you read this. Even the founders couldn't have anticipated such astounding success.
There is a lot to wrap our heads around when getting started, but Threads is not too far off from Twitter. So, your basic content strategy on Twitter should apply here as well. If you've been neglecting Twitter lately and need to catch up, here are a few things to keep in mind.
Posts? Threads?
Forget about the vocabulary we'll use for a moment. Your thread/post has a 500-character limit. Currently, hashtags are not supported, so please avoid using them in your content. It remains uncertain whether hashtags will be introduced in the future.
Should I be on Threads already?
Yes, leverage the first-mover advantage. Currently, Instagram/Meta/Threads aims to provide users with a remarkable experience, including the dopamine rush from notifications and engagement.
As a result, content on the platform will naturally receive a boost. Seize this opportunity to expand your presence and align it with your Instagram strategy.
What should I post?
Aim for conversational content that sparks discussions and gets people talking. Your goal is to engage with the audience and encourage them to interact with you or talk about you. Don't hesitate to utilize old-school tactics like giveaways, as seen in Mr. Beast's successful campaign that nearly broke Threads. However, ensure the entry requirements are easy, promoting greater participation.
Publish – Stay active by posting at least 2-3 times per day on the platform.
Engage – Take the time to engage with people by responding to comments, both on your own posts and on their content. This is an excellent opportunity to start building relationships with your audience.
How can I grow on Threads?
Your discoverability on Threads relies on several factors:
Migrating your Instagram followers. This is done automatically once you login with your Instagram account and allow the feature.
Active participation in conversations on Threads. That means you show up to new people if someone they know interacted with your posts.
Currently, there is no search functionality for topics or keywords. Therefore, your content's visibility primarily depends on engagement from your network, which can help it appear and potentially receive a boost on the timeline.
Advertising:
While it is still too early to discuss advertising on the platform, some creators have already been seen mentioning their sponsors on there.
Politics and brand safety:
Adam Mosseri made it very clear that Threads is not going to be a politically charged place like Twitter. They aim to keep things light and fun, considering that political discussions on Twitter have driven away advertisers in recent years.
Spam is being efficiently handled on Threads so far, thanks to the same backend that exists on Instagram and moderates comments there, which is presumably used here as well. Spam comments are automatically hidden, and page admins have the option to delete or make them public.
Take this an an opportunity to experiment and have fun. Do not over think it and focus on having engaging conversations with your audience.
---
Twitter
Twitter's Quest to Become X – The Everything App
Twitter is inching closer to becoming an all-in-one app, expanding beyond its role as a social media platform and evolving into a utility app that integrates into users' daily lives. This week, the platform unveiled two significant updates. The first is the introduction of video and voice chat in direct messages (DMs), a feature that was teased by one of their designers on Twitter and is expected to arrive soon.
The second update is that Twitter has obtained licenses to receive and transfer funds in Michigan, Missouri, and New Hampshire. These licenses bring them one step closer to becoming a nationwide payment processor, requiring a license in each state.
---
Instagram Updates:
Instagram now allows you to add up to three collaborators on your posts [LINK]
Twitter Updates:
TikTok Updates:
Keep working on your website SEO with Google. TikTok search might not be the Google killer after all as search volumes drop [LINK]
YouTube Updates:
Creator posts are coming to tablets
New metreics will allow brands and creators to see "how many set up reminders?"
Hyperlinking in the YouTube comments section is being tested to enable marketers and creators to connect with viewers while causing minimal disruption
Watch the full video udpate from YouTube channel here [VIDEO]
Google Updates:
Google Ads Editor version 2.4 is out with 8 new features [LINK]
---
Resources:
YouTube Culture and Trends Report 2023 [PDF] Download here
The Sustainable Fashion Communication Playbook from the UN [102 page PDF] Download here
---
Brand Watch
Heinz Transforms Social Media Comments into a Captivating Ad
Taking social media listening to the next level, Heinz hits the mark by turning user comments about its ketchup into an ad. Inspired by real social media comments, the ad captures comical yet relatable moments when people express their genuine love for Heinz ketchup.
So What?
Discovering your best campaign may be as simple as listening to what your true fans are already talking about. The real insights often lie in the simplest observations. Take a moment to delve into product or business reviews and gain a genuine understanding of why people love your brand. Who knows what comment might carry the secret to your future success.
WATCH THE VIDEO HERE