While this week is 'Back to School' week, here are the top headlines in the field of digital marketing to help you reclaim some of your time and spend it with your family.
If you find it helpful, be sure to share it with a friend!
Have a scoop that I missed? Drop me a reply or hit me up on Threads or X.
---
TikTok
TikTok Launches Search Ads Toggle
TikTok's latest ad placement feature is not just another addition; it represents a significant milestone for the platform, which has witnessed a substantial surge in usage among its younger audience.
Furthermore, you have the flexibility to switch your Search campaign on or off mid-flight without having to reinitiate the learning phase. And if you prefer not to use this feature altogether, you can easily deactivate it.
So What?
This new option places your product in front of users actively seeking solutions, mirroring the functionality of ads on search engines. This feature holds significant value, particularly with the holiday season just around the corner.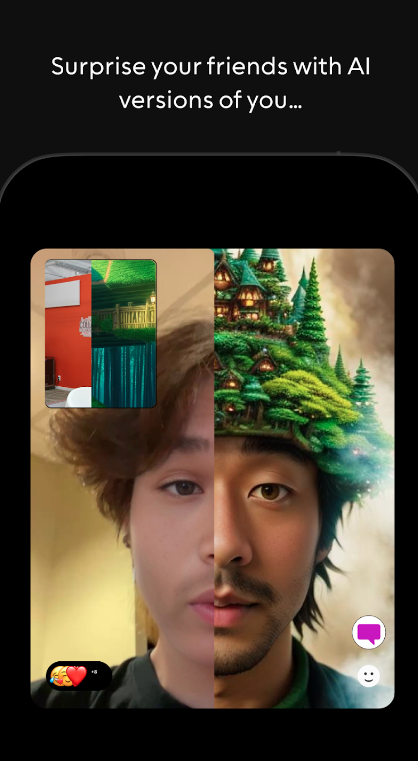 SOCIAL NETWORK OF THE WEEK
BeFake
Every day, it seems like there's a new social media network popping up. Each week, I'll introduce you to one of these newcomers, just for fun. You've probably heard of beReal, but have you ever come across BeFake?
Similar to BeReal, here, you've got a brief window during the day to share your photos. The twist? Your photos get a touch of AI magic.
You can check it out on iOS here or Android here.
---
Updates
Instagram Updates:
Threads:
X / Twitter Updates:
TikTok Updates:
YouTube Updates:
LinkedIn Updates:
Google Updates:
Reddit Updates:
Marketing AI Updates:
Resources:
---
Brand Watch
Aromatic Activism: Smoke-Scented Air Fresheners for Deforestation Awareness
To raise awareness about the critical need to safeguard forests, Greenpeace has introduced a distinctive product known as 'The Scent of Consciousness.' This car air freshener doesn't carry the typical pine scent; instead, it captures the aroma of smoke from the devastating fires that harm our ecosystems.
So What?
Breaking it down, this campaign focuses on gathering votes for a referendum through a straightforward form. What sets it apart is its clever use of compelling storytelling and the introduction of a rather unique real-world product, an air freshener that emits the scent of burnt wood. This approach undeniably grabs attention and effectively translates it into action.