Every week, I bring you a summary of the need-to-know news in the world of digital marketing. No fluff, just the good stuff.
If you find it helpful, be sure to share it with a friend!
Summary
TikTok's new ad product gives publishers 50% stake
Why are ad prices on Facebook dropping?
McDonald's gets burned 🔥 Think Twice Before Joining the Alt Text Meme
🐦 The new social media platform so exclusive, invites are selling for $329
📥 Say hello to your new Linkedin inbox. Linked unlocks private communication for brand pages
TikTok
TikTok's new ad product gives publishers 50% stake
TikTok has just launched a new product, Pulse Premiere, that allows select publisher accounts to sell advertisements alongside their content. And the best part? These publishers can receive a whopping 50% of the revenue generated by video ads that appear after their TikTok posts. This is a great incentive for publishers to stay on the platform and produce more content for TikTok. Plus, with insights into what content resonates with users, publishers can expand their presence on TikTok and potentially achieve higher engagement rates, increased brand awareness, and better ROI for their advertising efforts.
---
Meme / Trend
Think Twice Before Joining the Alt Text Meme
Before you even consider joining the latest Twitter meme "Alt Text," it's crucial to pause and think about it. The current meme involves an arrow pointing to the ALT image description label, with a joke or punchline behind it. Brands like McDonald's and Red Bull Gaming have already jumped on board. However, it's essential to remember that alt text is used by blind or partially sighted people to navigate social media. So, before you participate, consider the impact it may have on others.
McDonald's has since removed the tweet and apologized.
---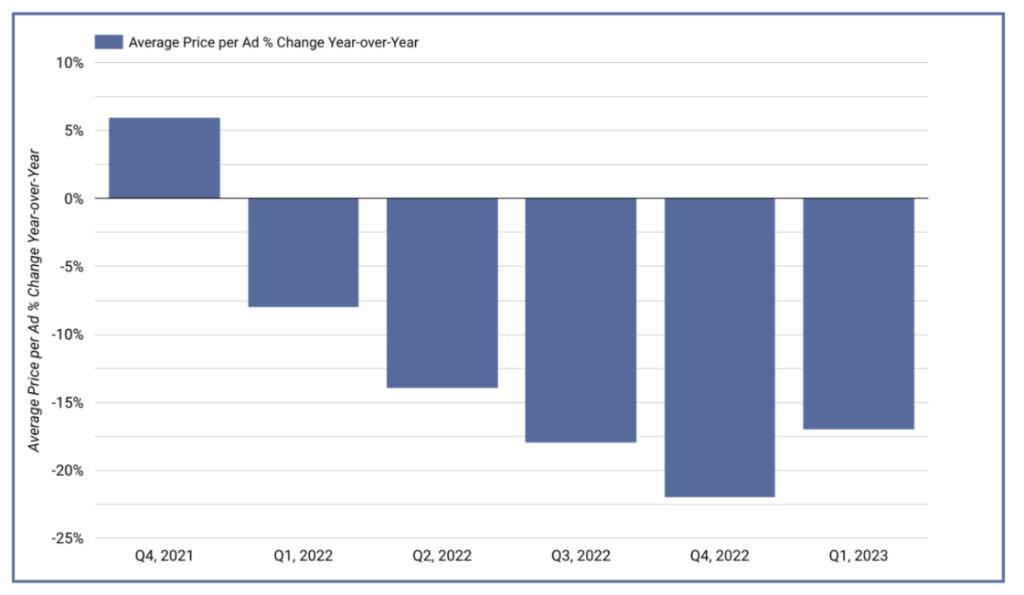 Facebook
Why Are Ad Prices on Facebook Dropping? How Will This Impact Your Campaigns
According to recent data shared by Jon Loomer, Facebook's average ad price has dropped 17% in Q1 earning of this year, while the number of ad impressions has increased by 26%. While this may seem like good news for advertisers, it's important to understand the reason behind this trend.
So What:
It could be a sign of an increasingly saturated audience, which may not be a good thing in the long run.
The drop in average ad price and increase in ad impressions are likely tied to an increase in inventory. More ads are being shown on the platform, either because there are more users or users are spending more time there.
For example, spending 100 minutes on the platform may result in seeing 100 ads, whereas only 5 ads may be seen after spending 5 minutes on the app.
However, it's important to note that increasing ad frequency may eventually make them less effective. Ad frequency is a Facebook metric that measures the average number of times users have seen an ad. When ads are shown too frequently to the same audience, it can lead to ad fatigue and reduced engagement.
---
Blue verified checkmarks are coming to Gmail
Google adds blue checkmarks on Gmail to verify select senders' identity with BIMI adoption. Helps users differentiate legitimate messages
Instagram is Testing a New AI Sticker Creator
Hot on the heels of TikTok's AI profile picture generator, their new AI sticker generator is here
Screentime boosts reach on Twitter
Elon announced that more screen time on posts leads to more visibility. Native video gets priority on platform
WhatsApp's latest updates include improved polls and forwarding of picture captions
Finally, WhatsApp introduces single-vote polls, so you can prevent users from casting multiple votes.
---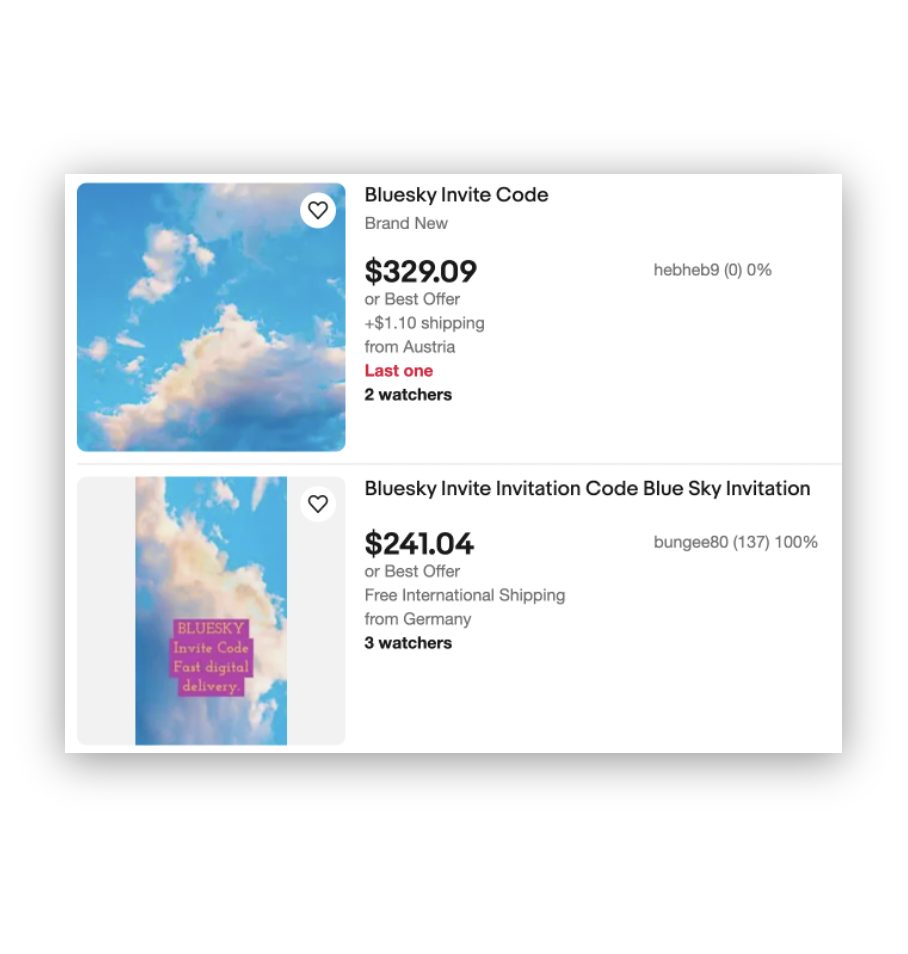 Bluesky
The New Social Media Platform So Exclusive, Invites Are Selling for $329
have you heard about the new cool kid in town? Say hello to Bluesky, the social media platform launched by none other than Jack Dorsey, the founder of Twitter. With all the recent changes happening at Twitter, many users have been flocking to this new platform for a fresh start. However, Bluesky is still in closed beta and only accessible via invitation. That hasn't stopped some people from selling invite codes on eBay for as much as $329, making it more expensive than buying a blue tick on Twitter. Luckily, I managed to snag an invite and will be sharing some codes here once they become available. So stay tuned.
If you are there already then feel free to say hi on there. @mohtab.com
---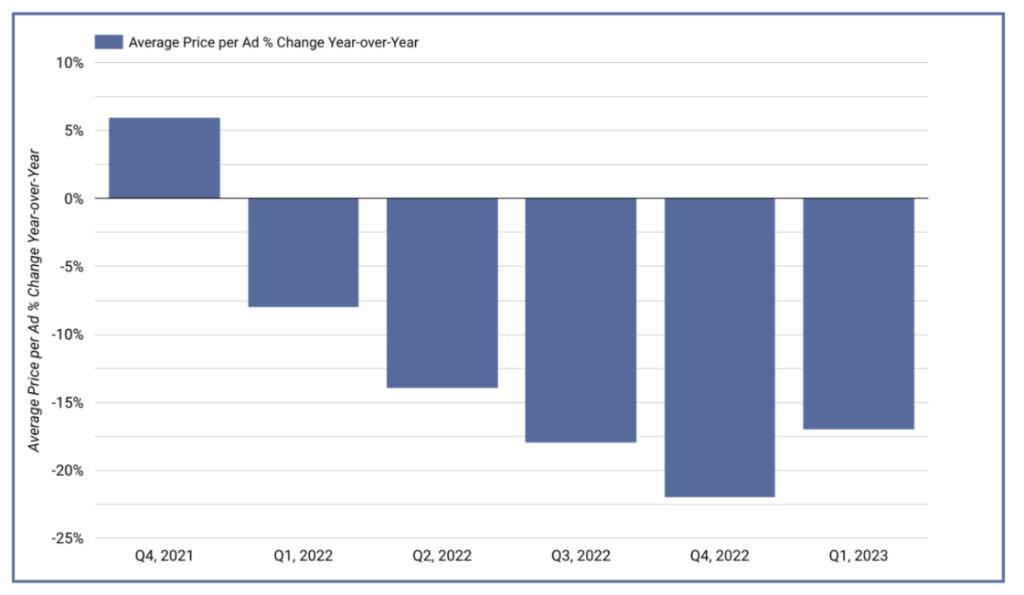 LinkedIn
LinkedIn Unlocks Private Communication for Brand Pages: Say Hello to Your New Inbox
You know those times when you're managing a LinkedIn brand page and you just wish you had your own private inbox to connect with your audience? Well, the folks at LinkedIn must have read your mind because they're rolling out brand pages with their very own inboxes! Finally, a dedicated space for you to slide into those DMs and connect with your followers in a more personal way. No more cluttered message requests or awkward exchanges in your personal inbox. With this new feature, you can keep your professional communication separate and organized. It's like a breath of fresh air for your brand's social presence!
Thank you Amel Njeh for the nudge 👍
---
Job Board
Media Executive – Social [Dubai]
Media Manager/Senior Media Manager – Social [Dubai]
---
Brand Watch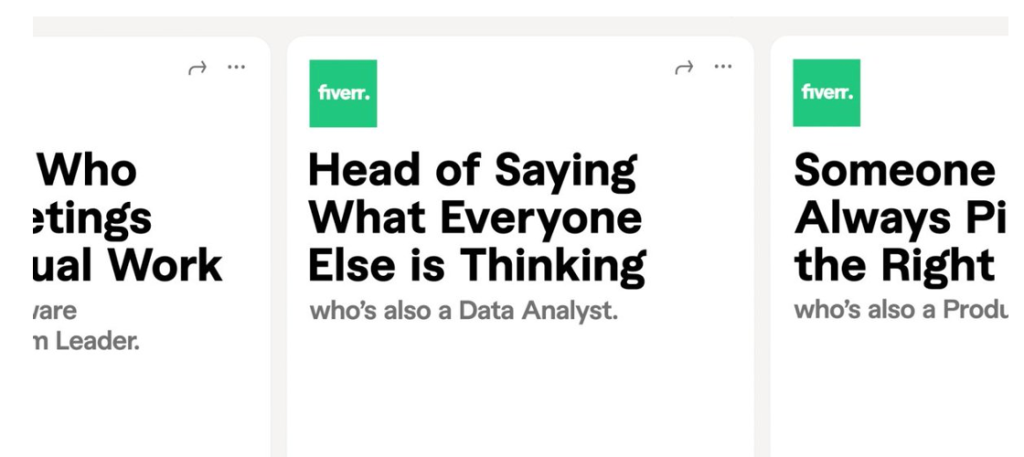 Speaking of jobs. Fiverr's latest recruitment strategy was a smart move that turned a dull job post into a creative ad. By posting 50 seemingly ridiculous job titles on LinkedIn, the company was able to increase career page views by 91% and job applications by 43%. The successful campaign helped Fiverr fill all their job openings.
Here is another example of this being done. A few years back The New York Public Library did a smart move publishing a full book in their Instagram Stories. Think how can you push the boundry this week.