Every week, I bring you a summary of the need-to-know news in the world of digital marketing. No fluff, just the good stuff.
If you find it helpful, be sure to share it with a friend!
---
LinkedIn
Snoop Dogg x LinkedIn: A Mic-Dropping Connection!
So, there's been some buzz on LinkedIn lately. A newbie just shot up to "Top Voice" status in record time, and it's got everyone talking. And guess who joined the LinkedIn party? None other than the legendary Snoop Dogg.
Snoop didn't waste any time making his mark. In his very first post, he dropped some knowledge about the importance of artists, especially rappers, teaming up with advertisers.
Snoop Dogg's LinkedIn debut proves that this platform isn't just for suits and ties. It's a place where all kinds of folks, even rap legends, can share their thoughts and shape conversations.
So What?
Snoop's launch on LinkedIn reminds us that the platform isn't just for business talk. It's a space where different worlds collide, sparking interesting discussions and unexpected connections.
---
Updates
Instagram Updates:
Threads:
X / Twitter Updates:
It is official, you need to pay to use Tweetdeck. [WASHINGTON POST]
Say goodbye to Promoted Account Ads on X / Twitter [REUTERS]
X / Twitter appears to be working on an ID verification system [THE VERGE]
TikTok Updates:
TikTok is seemingly making it easier to disclose if your content was generated by AI [THE VERGE]
YouTube Updates:
YouTube getting aggressive with not allowing ad blockers [NEOWIN]
2 billions users are watching YouTube Shorts [TECHCRUNCH]
YouTube enables linking between Shorts and long-form videos [SEARCH ENGINE LAND]
Amazon Updates:
Amazon ads will show on Pinterest, buzzed and more apps [AMAZON]
Influencers upset at Amazon's Absurd Offer to Pay $25 Per Sponsored Video. Influencers typically receive $150+ for promotional videos. [GIZMODO]
LinkedIn Updates:
LinkedIn Adds New AI Discovery Tools to Sales Navigator and Recruiter to Highlight Opportunities [SOCIAL MEDIA TODAY]
Whatsapp Updates:
Resources:
TikTok Travel Marketing Playbook [PLAYBOOK]
TikTok Creative handbook [HANDBOOK]
Google's Guide to Writing Responsive Ads [PDF]
---
Brand Watch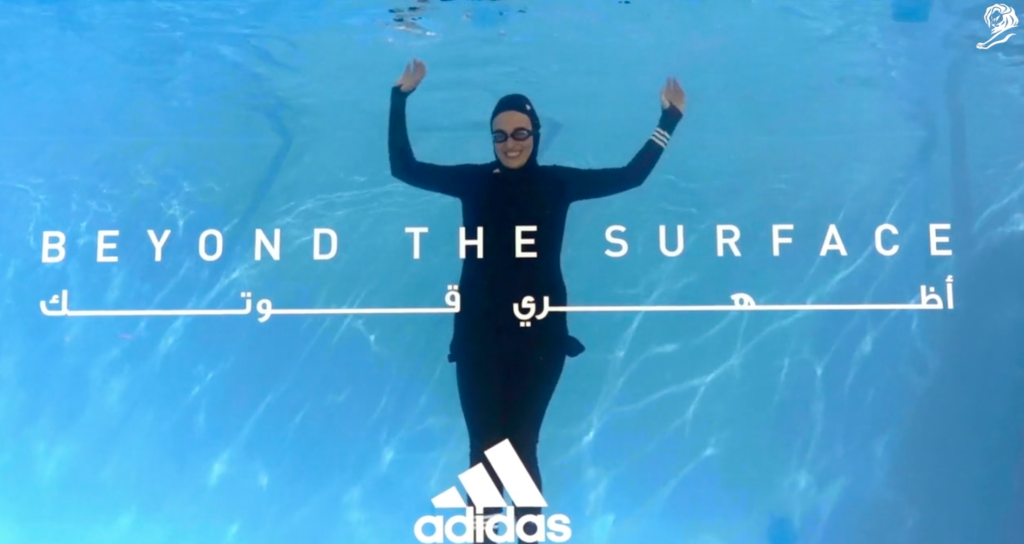 The Award-Winning Billboard You Can Swim In
Adidas' Liquid Billboard advertising campaign has secured the prestigious Outdoor Grand Prix at the esteemed Cannes Lions International Festival of Creativity. This campaign showcased Adidas' inclusive swimwear collection, designed to empower women of diverse body types, abilities, and backgrounds. Its core message? Encouraging women to embrace public swimming without any inhibitions.
Notably, this campaign marked a milestone for Adidas, featuring their swimmable billboard. Positioned on a Dubai beach, this innovative installation boasted a transparent side, effectively serving as an interactive, see-through billboard. This unique concept allowed swimmers to enjoy the view beyond the tank, while onlookers could also catch a glimpse of the aquatic action within.
So What?
Moving images are king, both in online and offline formats. If you can transform your ad into a video or ensure it maintains constant motion, you have a better chance of capturing people's attention. This billboard is one of several concepts that successfully achieve this.