Every week, I provide a summary of the latest digital marketing news, saving you the time and effort of going through it all yourself.
If you've been enjoying the newsletter thus far, it would mean a lot to us if you could take a moment this week to share it with someone you believe would also benefit from it.
---
Infleucner Marketing
Perfectly Imperfect Or Just A Bad Take?
We can spend all day picking apart a perfect video to make it better, or just wing it and go with the first take. Which do you think will get more engagement?
In a recent video partnership, Gwyneth Paltrow seems to be just winging it. Low-angled camera, a bad mic, and someone steaming milk in the background—perfect conditions for a brand partnership video.
While the ad may have appeared like a disaster, it actually contains a core ingredient that got people talking about it and sharing it, authenticity. Most people skip ads because they feel like ads. In this video, we have Gwyneth talking to us from her kitchen. What could be more natural than that?
So What?
Stop trying to be perfect. The occasional mistake in your work makes you seem more human, more relatable. This has been a tried-and-true formula for a while and is the reason UGC ads are on the rise with brands.
P.S. All typos in this article have been intentional unless stated otherwise.
---
SOCIAL NETWORK OF THE WEEK
WeAre8 will pay you to watch ads in the name of saving the planet According to its founder, WeAre8 is described as "a fusion of Instagram and TikTok, blended with the essence of Change.org and GoFundMe."
WeAre8 is not just your typical social media platform; it's designed to be sustainable in multiple dimensions. This app is dedicated to empowering creators who are committed to making the world a better place by promoting feel-good content. What sets it apart is its innovative business model: WeAre8 compensates users for watching ads, contributes to charitable causes, and consistently invests in climate solutions every month.
---
Updates
Instagram Updates:
Threads:
X / Twitter Updates:
YouTube Updates:
Google Updates:
Resources:
---
Brand Watch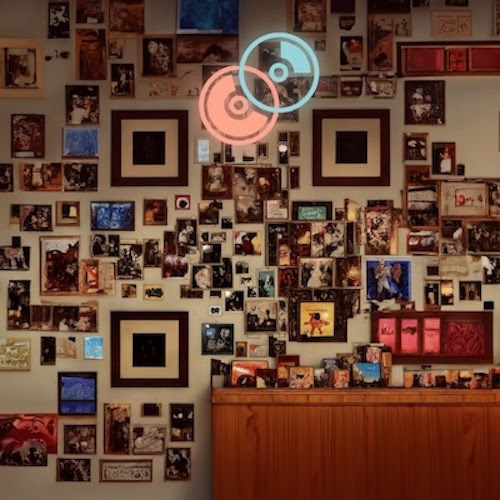 Coke transforms QR codes into art to drive OOH engagement
Coca-Cola's recent campaign for its Coke Studio music platform seeks to enhance out-of-home engagement through aesthetically appealing and interactive QR codes, departing from the traditional black-and-white grids. This innovative approach was inspired by creative technologist and artist Troy Ni, who shared artistic QR codes on Reddit back in June, inspiring other artists and creators to explore unique QR code designs. 
Ni harnessed the power of Stable Diffusion and ControlNet technology, which utilizes AI, showcasing another example of how cutting-edge technology is influencing both art and advertising.
For those not familiar with the topic, Coke Studio was initially launched in Pakistan in 2008 before the concept went global.