Every week, I provide a summary of the latest digital marketing news, saving you the time and effort of going through it all yourself.
If you've been enjoying the newsletter thus far, it would mean a lot to us if you could take a moment this week to share it with someone you believe would also benefit from it.
---
Clubhouse
Clubhouse Gets A Fresh Start with Voice Chats
Clubhouse, the platform we've known for its social audio rooms, is undergoing quite the makeover. They're rebranding themselves as more of a messaging app.
They've introduced something called "chats." Picture it like those group Instagram stories, but with a twist – it's all about voice! You start a chat by recording a voice message, and your friends can hop in, adding their own voice notes. It's like creating a lively voice collage or having a fun conversation.
So What?
The social media landscape is always evolving. Clubhouse's focus on personal, voice-based interactions is a signal that user engagement and tailored content are becoming more important than ever. While they'll still support live audio rooms, the heart of Clubhouse seems to be leaning towards cozy chats over big broadcasts.
Read about the new changes here
---
Analytics
iPhone Users Spend Seven Times More on Apps Than Android Users
Did you know that iPhone users tend to spend seven times more on apps compared to Android users? This is a fascinating statistic that highlights the strong engagement and enthusiasm of iPhone users when it comes to exploring and purchasing apps. This should not be a surprise to anyone that has been keeping a close eye on their website and user analytics. This just reinforces what we know as iPhone users continue to be the big spenders online.
So what?
If the value of an iPhone customer is 7.4 times higher for developers compared to an Android customer, it makes sense to prioritize reaching out to them. Apple recognizes this and has implemented privacy policies that make it challenging for advertisers to target this valuable audience effectively. 
---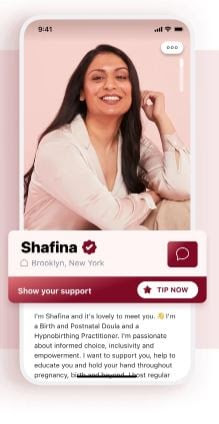 SOCIAL NETWORK OF THE WEEK
A Safe Space for Women to Meet and Find Support
Here is a social channel that you might have overlooked. Peanut is a social media channel that aims to connect mothers at various stages. Peanut marks itself as a "Safe space for women to meet and find support" Peanut allows mothers to create profiles, connect with other moms in their area, and join group chats based on shared interests or experiences. The platform also provides a forum for discussions on topics such as pregnancy, parenting, and mental health. With features like a swipe-based interface and personalized matching, Peanut offers a convenient and inclusive space for mothers to connect, share advice, and find support in their motherhood journey.
---
Updates
Instagram Updates:
Threads:
Snapchat:
X / Twitter Updates:
Google Updates:
YouTube:
LinkedIn:
TikTok:
AI Marketing:
Newsletter to Consider
If you're not familiar with Jason Cohen, I suggest starting with this video. He consistently shares valuable information through his free newsletter, which is quite impressive considering his successful track record with two unicorn exits.
I strongly recommend subscribing to his newsletter Smart Bear by clicking here.
---
Brand Watch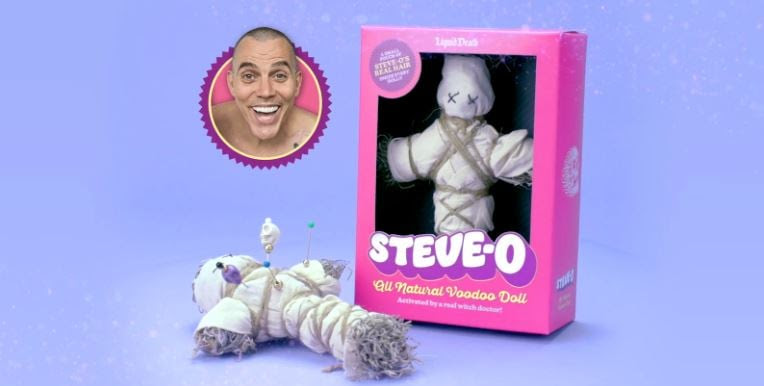 🔮 Liquid Death and the Power of Shockvertising
Marketing in today's landscape often calls for unconventional strategies, and Liquid Death, the canned water brand, is no stranger to pushing boundaries. In a recent campaign, the brand took an edgy turn by inserting strands of Steve-O's hair into 300 voodoo dolls, with the belief that this would make him experience every pin prick, punch, and burn inflicted on these figures.
While this move might sound bizarre, it aligns with Liquid Death's commitment to stand out in a crowded market. The brand's willingness to embrace the unconventional and occasionally flirt with the supernatural or dark themes underscores its focus on entertainment over traditional marketing.
So What?
As marketing managers, there are valuable lessons to be learned here. Liquid Death's approach reminds us of the importance of daring to be different. While not every strategy needs to involve voodoo dolls, it's essential to think outside the box to capture attention and generate buzz.
In an age where consumers are bombarded with marketing messages, embracing a playful and edgy approach can help your brand break through the noise. Liquid Death's unique campaigns serve as a reminder that, sometimes, a touch of the unexpected can be a powerful tool in your marketing arsenal.