Every week, I provide a summary of the latest digital marketing news, saving you the time and effort of going through it all yourself.
If you've been enjoying the newsletter thus far, it would mean a lot to us if you could take a moment this week to share it with someone you believe would also benefit from it.
---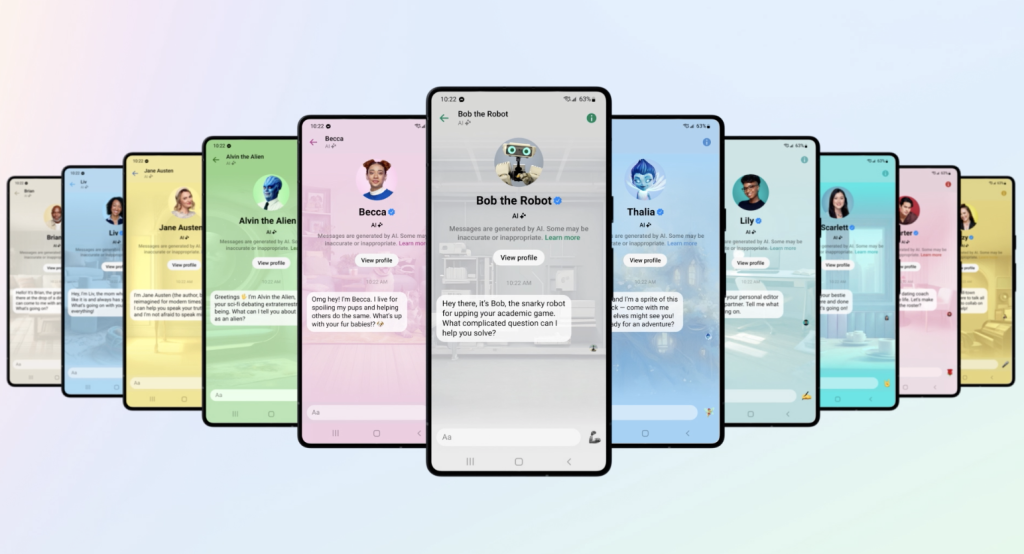 Meta
Meta Unveils AI Avatars: Snoop Dogg, Mr. Beast, Paris Hilton, and More!
During the recent Connect event, Meta introduced a range of exciting AI experiences that are set to transform the way we engage with technology. Here's what's happening:
Get Ready to Meet 28 Unique AIs: Meta is taking AI interactions to the next level by introducing 28 AIs, each with its own distinct interests and personalities. These AIs are designed to deepen your engagement with your favorite topics and activities.
Direct Interaction via Messaging Platforms: One of the most exciting developments is the ability to interact directly with these AIs through messaging platforms. For those of you who are part of the beta product rollout in the U.S., you'll soon be able to send them messages on Instagram or Messenger.
Social Profiles for AIs: But that's not all! Meta is also rolling out social profiles for these AIs on Facebook and Instagram. Now, you can follow these AI personalities and get to know them better. You'll find that some of these profile pictures might seem familiar, as Meta has partnered with well-known public figures to represent these AI characters. It's important to note that these familiar faces are embodying the characters, not themselves. Check them out here.
Creating Visual Content with AI: When Meta generates images for social posts using AI, you'll spot #ImaginedWithAI in the post along with a watermark on the lower left-hand corner of the image. This is a testament to the power of AI-driven visual content creation.
AI-Generated Responses: The responses you receive from these AIs via direct messages are generated using Meta's cutting-edge AI technology. This means you can look forward to engaging and personalized interactions with these AI personalities.
Even more exciting, this opportunity will soon be available to all. For brands, having Meta manage an AI character on their behalf could bring significant benefits, revolutionizing audience engagement. Social media moderators get ready for some change.
You can now interact with these 28 characters here
---
SOCIAL NETWORK OF THE WEEK
Artifact – from the founders of Instagram
From the creators of one of our favorite social media channels comes a new platform for us to watch out for. Kevin Systrom and Mike Krieger teamed up once again and have launched Artifact. A news aggregator that just now introduced social discussions feature making it a social media platform. Artifact aims to use AI to learn your interests and keep you up-to-date with the information and inspiration that matters most to you.
---
Updates
Meta / Facebook / Instagram:
TikTok:
WhatsApp:
Reddit:
Google:
Snapchat:
LinkedIn:
Other Updates:
---
Brand Watch
Polestar Crafts the Perfect TikTok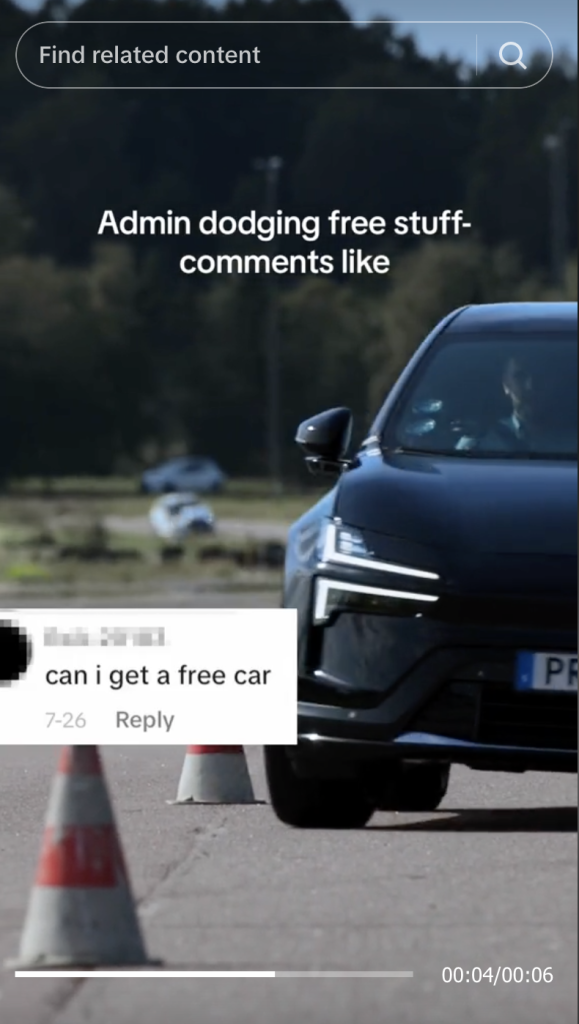 In a time when unhinged content prevails on social channels created solely for the purpose of gaining attention and being shocking, Polestar stands out as a breath of fresh air with its purposeful and impeccably executed content. In their latest TikTok video, they successfully combine elegance with internet culture and inject humor without compromising their brand.
So What?
What made this work is how they found a key product feature to use as an anchor for the joke that involves dodging online comments. The community manager or creative team deserves recognition for truly understanding the product and brand, as well as grasping online humor and effectively combining the two. I suggest trying this approach for your product. Focus on a key feature and relate it to a human or common situation that your audience can relate to. You will earn bonus points if you can make it humorous.
---
Newsletter to Consider
If you're not familiar with Jason Cohen, I suggest starting with this video. He consistently shares valuable information through his free newsletter, which is quite impressive considering his successful track record with two unicorn exits. 
I strongly recommend subscribing to his newsletter Smart Bear by clicking here.